Sponsored Links
Despite speculations he may be more compromising following his victory,President-elect Donald Trump has said he plans to deport two to three million undocumented immigrants with criminal records from the country immediately – and has insisted that will build his wall.
In an interview with CBS's 60 Minutes that airs on Sunday evening – his first since winning the election – Trump insisted that he will build the wall along the US-Mexico border that was a vital part of his presidential campaign.
In his first extensive interview since he won the White House, Trump is reassuring his supporters that he will deport or incarcerate up to three millions 'gang members' and 'drug dealers.'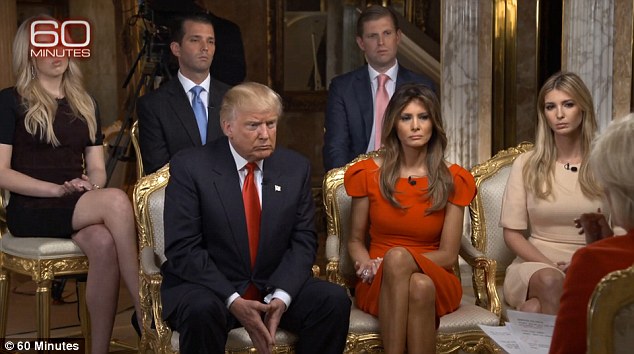 But when asked if he does plan to build the wall, Trump told 60 Minutes: 'Yes.'
However, Trump stipulated that the wall – instead of being 'big and beautiful' like he repeatedly vowed – could end up being part-wall and 'some fencing.'
The billionaire businessman said that once the border is secured, immigration officials will 'make a determination' about remaining undocumented immigrants in the country.
Culled from Daily Mail UK
Follow Us on Twitter!
Like Us on Facebook!
Do You Need a Sugar Mummy, Sugar Daddy, Girlfriend, Boyfriend Wife or Husband? If Yes, Then Click Here For Details