Sponsored Links
Donald Trump spoke to ten world leaders and even extended a St Patrick's Day invitation to the Irish Taoiseach Enda Kenny shortly after his election's speech.
Sky News reported that although Mrs May said she wanted to discuss the "special relationship" with the President-elect at the "earliest possible opportunity",but Trump finally called after 24 hours.
He even invited Mr Kenny to attend the St Patrick's Day celebrations at the White House, as is the tradition.
Here are list of World Leaders Trump has called:
The leaders of
Ireland,
South Korea,
Japan,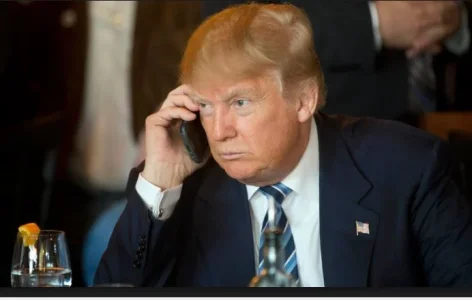 Egypt,
Australia,
India,
Turkey,
Israel
Mexico and
United Kingdom
Follow Us on Twitter!
Like Us on Facebook!
Do You Need a Sugar Mummy, Sugar Daddy, Girlfriend, Boyfriend Wife or Husband? If Yes, Then Click Here For Details