Sponsored Links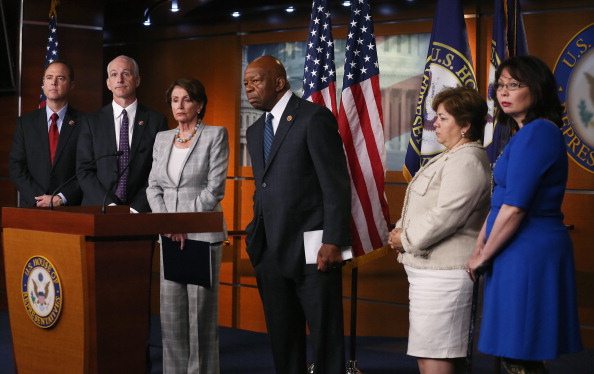 Liberals are not happy about the outcome of the election. Since it did not go their way, they have been throwing temper tantrums in spectacular and violent fashion. Taking to the streets, rioting, obstructing traffic, burning flags, and threatening death. Needless to say it has been a horrible display.
For the past 8 years, Democrats have grown accustomed to getting everything they wanted. Obama has pushed and plowed their agenda through, taking the word of the law and twisting it to mean what he needed.
As Donald Trump carried the election, liberals began to realize that their days of being catered to were coming to an abrupt halt. Instead of making their displeasure known and then moving on to begin working with the pending administration, they have decided to threaten the whole country with hysterics that haven't been seen since 1861.
It seems so childish, "If we can't get what we want, we are leaving." Yet, that is exactly what the liberals of California are screaming at us. In July they threatened when over 140 entrepreneurs and executives from companies like Twitter, Google, Facebook, Slack, Snapchat, and Yelp signed an open letter condemning Trump in July saying that he would be a "disaster for innovation."
Tuesday night was an unmistakable victory night for Republicans. They won not only the presidential seat but also retained control over both the Senate and House of Representatives. This was just too much for California.
#Calexit began Wednesday morning and has been gaining in popularity since. It began in Silicon Valley with the tech elites and has rolled through the state like a magnet, attracting more and more brainless liberals as it goes.
Shervin Pishevar, co-founder of Hyperloop and Uber investor, tweeted on election night that if Donald Trump won he would be "announcing and funding a legitimate campaign for California to become its own nation." If that is how he would like to spend his money, perhaps we should let him.
He continued his brilliance stating that it was the "Calling for a temporary withdrawal of support during the dark Trump Presidency." and "We can reenter the union after California becomes a nation." Good luck with that Shervin.
"We need to have serious national dialogue about our culture, values & rampant sexism, racism and hate that Trump campaign has exposed."
Someone should let Pishevar know that we will happily throw him and California a going away party.
Some may recall when Texas decided they were going to do something similar. Democrats were shocked and insisted that it was treasonous. As we all know by now, rules only go one way in the Democrats world.
It turns out that California has been threatening to do this for quite some time but nobody in a real place of power paid attention. A more popular suggestion has been that California breaks up into individual states, anywhere from 2 to 6. Of course, nobody really took that seriously either.
Although Democrats have called Republicans unAmerican, racist, and homophobic for marching on the national mall to protest policy differences, California seceding is just, "the most patriotic thing we can do."
While this provides a lot of comedy, the actual idea and follow through wouldn't be the worst thing to happen to the United States. The liberals haven't realized it yet, but their threats are quite hollow if you look at the facts.
Pishevar noted that an exit of California would affect the economy, "As 6th largest economy in world, economic engine of nation, provider of a large % of federal budget, California carries a lot of weight." He is almost right but the truth is that California IS a lot of weight to the budget.
Heavily in debt, high cost of living, and companies leaving in droves are just a few of the problems facing California as part of the nation. If they left United States, it is a safe bet that their problems would not be solved but would actually grow larger.
Liberals might also want to consider what would happen to the election process if they did secede. They seem to think it would be a temporary measure until Trump was out of office. At the risk of raining on their parade, the fact is that California has 55 electoral votes.
Follow Us on Twitter!
Like Us on Facebook!
Do You Need a Sugar Mummy, Sugar Daddy, Girlfriend, Boyfriend Wife or Husband? If Yes, Then Click Here For Details